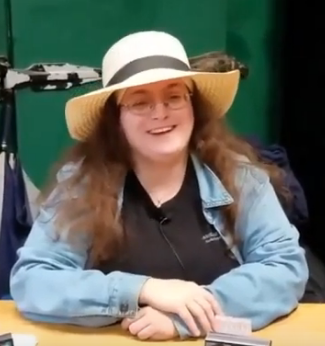 Ashleigh D.J. Cutler, better known online as "AshWolf Forever", is an author and artist from Ohio in the U.S.A. She began building the Realm of Crystal Prism at the tender age of three. Since then, she has fought to bring it to life in a fashion that can be shared with the world. The battlefield spanning from then to now is littered with the corpses of fallen drafts and the wreckage of abandoned plots. She won her first battle with the publication of Mask of the Dragon, her second with its sequel Path of the Dragon a year later.
Yet more battles remain. The Windwater Pack series will see its first successful skirmish this year with the release of its first installment, Spirit Brother. A short film, Rain and Thunder, which takes place during that story is in the works. Are more triumphant moments to come?
When asked, Ash had only two words to say: "Watch me."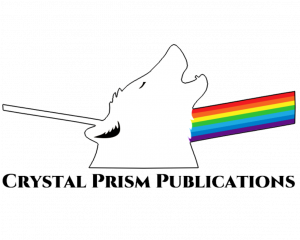 Crystal Prism Publications
Home of Fantasy and Young Adult fiction that believes good and evil are a matter of perspective and the truth is subjective. The protagonists of its stories may have two feet or four, but they all reside within the realm of Crystal Prism. Offerings from CPP include ebooks, print books, and webcomics. Out now are the first two novels in Rise of the Dragonfly, and coming soon is the first installment of The Windwater Pack: Spirit Brother.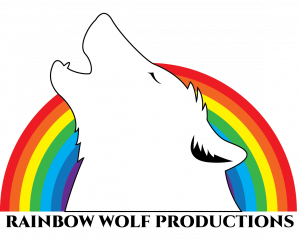 Today, Rainbow Wolf Productions is an independent animated film company based out of the United States of America. However, the company contracts team members from around the globe. It has its own YouTube channel, Facebook page, and Twitter account alongside a deviantART group for its upcoming first release, The Windwater Pack. Over twenty titles are in consideration for the second release.
But this was not always the case. Ashleigh D.J. Cutler has used "Rainbow Wolf Productions" as a company name as long as she can remember. It was scribbled on everything from handmade books to "prints" of her artwork. It was the name she used when she began to start her own business at age eighteen. Experience and research led to two "branches" being created under the umbrella brand of her own name: Rainbow Wolf Productions for films and Crystal Prism Publications for books.